Saint Moses the Black
Ecumenical Councils
Popular Posts
I told them that I was gonna take a 3 month leave. I need time to regroup and collect my thoughts. I've been into christian rap for abo...

One of the differences between Augustinianism and Calvinism deals with the last point of the T.U.L.I.P. The "P" or Perseverence ...

#comment-form (The Link leads to Orro's blog. That is where I first saw the video) This is hard to watch, but all need to know that w...

From pages 207-211 "The opposition of Christ's human will to the divine will was seen to occur for two reasons: one, because of...

The verse was known by Saint Cyprian around the year 250 A.D. KJV 1 John 5:7-9 " For there are three that bear record in heaven, the ...

Someone told me that I should check it out, and so I did, and the whole concept is something I can really relate to. The podcast Or just ...
Saint John the Theologian
Facebook Badge
Subscribe


Posts


Comments

Protestant & Catholic Rapsites I post on
About Me
Saturday, July 2, 2011
10:47 PM |
Posted by Jnorm |
|
Edit Post
I am really enjoying this book. It's going to be an awesome resource!
Gratia et Certamen: The Relationship Between Grace and Free Will in the Discussion of Augustine with the So-Called Semipelagians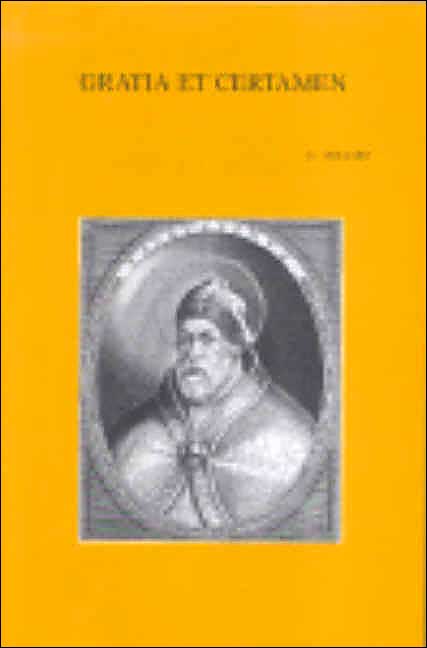 As seen from
Amazon.com
"Product Description
The issues involved in the discussion between the monks of Hadrumetum/Marseille and Augustine range from questions of initium fidei and naturae bonum, to the understanding of predestination. The monks' reaction to Augustine's doctrine of absolute sovereign grace must be seen as a plea in favour of a harmonizing approach, where human commitment is also envisaged as playing, at times, a primary role. In the light of a dialogical synergism, of a unitarian and cosmic view of God's oeconomia salutis, and relying on a strong ascetic framework, the monks biggest fear was that the implications of Augustine's predestinarian view would jeopardise the importance of the struggle for perfection, the meaning of God's universal salvific will, of Christ's redeeming action, and finally of the Church. The different theological traditions to which Augustine and the monks appealed play also a significant role, as do the specific social and religious context in which they respectively moved."
.
Labels:
books
About Me
Blogs: Eastern Orthodox

Blogs: Roman Catholic

Blogs: Anglo-Catholic/ACNA
Blogs: Lutheran Protestant
Blogs: Mostly Arminian Protestant

Blogs: Reformed Protestant